Albury Accommodation Search
For Cheap, Luxury or Discount Hotels around Albury
Accommodation in and around the city of Albury in New South Wales, Australia offers visitors a variety of options to fit every budget and preference. Whether you are looking for a luxurious hotel, a cozy bed-and-breakfast or a budget-friendly hostel, Albury has got you covered.
Hotels:
1. Atura Albury - This chic hotel offers contemporary decor, a rooftop bar with stunning views of the surrounding mountains and an outdoor pool. It is situated in the heart of Albury, making it a perfect base for exploring the city.
2. Mantra Albury Hotel - Enjoy spacious rooms, a fitness center, a rooftop terrace and a restaurant at this centrally-located hotel. Guests can also relax at the hotel's day spa and sauna.
Bed and Breakfasts:
1. Albury Manor House - This charming bed-and-breakfast is set in a historic home and features beautifully decorated rooms, a garden and a delicious daily breakfast. It is located just minutes from the city center.
2. Boarders Inn Bed & Breakfast - Enjoy a peaceful and relaxing stay at this cozy bed-and-breakfast, complete with a beautiful garden and an outdoor hot tub. It is located in a quiet neighborhood just a short drive from Albury.
Hostels:
1. YHA Albury - This budget-friendly hostel offers private and shared rooms, a communal kitchen and lounge, and even a pool table. It's located within walking distance of the city's main attractions and public transportation.
2. Murray Valley Backpackers - This hostel offers affordable accommodation, free wifi, a communal kitchen and a BBQ area. It's located a short drive from Albury's city center and is a great base for exploring the surrounding countryside.
No matter where you stay, Albury and the surrounding region in New South Wales has something to offer everyone. With its stunning natural beauty, rich history and vibrant culture, visitors will undoubtedly have a memorable stay in this beautiful part of Australia.
This is the worlds leading discount accommodation cross search engine

save up to 80%


This is the same set of services most travel agents use, Free to bookmark and share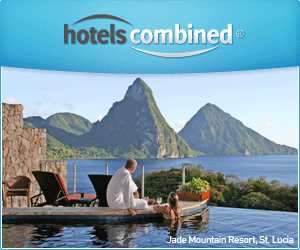 This is the site for Albury New South Wales . Are you searching in the right Australian Region?
MOVE PORTAL